When we think of opera we usually assume that it's always live performances, however a lot of opera houses such as Metropolitan Opera, San Francisco Opera and Wiener Staatsoper have been offering access to recordings of fully staged operas for free.
During the last year Metropolitan Opera has been streaming one recorded opera each day free of charge. Since opera is hopefully going back to live performances in the fall this service seems to be coming to an end, however you can still access these recordings by getting Met Opera on Demand. This service includes a 7-day free trial period and thereafter costs $14.99/month.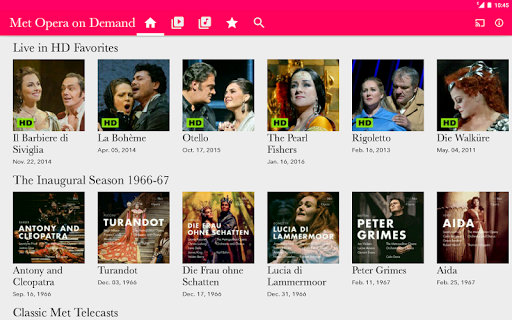 I have not seen all of the operas offered at Met Opera on Demand, however of the ones that I have seen these are some my favorites and would be perfect for someone new to opera.
La Bohème
Jan 16, 1982
Composer: Giacomo Puccini
Librettist: Giuseppe Giacosa, Luigi Illica
Conductor: James Levine
Director: Franco Zeffirelli
Cast: Teresa Stratas (Mimì), Renata Scotto (Musetta), James Morris (Colline), José Carreras (Rodolfo), and Richard Stilwell (Marcello)
A story about friendship, love and dreams. A group of young men, poets and artists, who are trying to survive in Paris while still following their utmost desires. Mimì, a pretty neighbor comes to visit and soon Rodolfo's life is changed forever.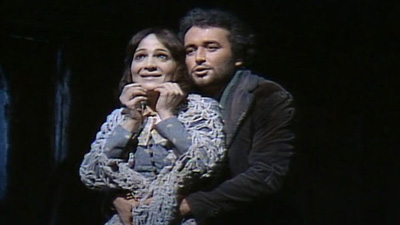 Pagliacci
April 5, 1978
Composer & Librettist: Ruggiero Leoncavallo
Conductor: James Levine
Director: Franco Zeffirelli
Cast: Placido Domingo (Canio), Sherrill Milnes (Tonio), and Teresa Stratas (Nedda).
A story about jealousy, brutality and innocence. In Sicily, Nedda, a young performer of a small theatrical company and the wife of the jealous owner Canion, dreams of a different life and decides to run away with Silvio.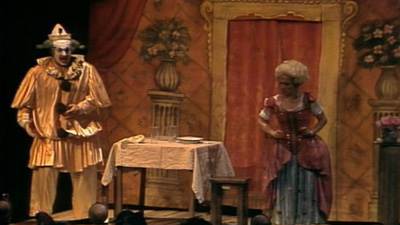 Don Giovanni
April 5, 1990
Composer: Wolfgang Amadeus Mozart
Librettist: Lorenzo Da Ponte
Conductor: James Levine
Director: Franco Zeffirelli
Cast: Carol Vaness (Donna Anna), Karita Mattila (Donna Elvira), Dawn Upshaw (Zerlina), Jerry Hadley (Don Ottavio), Samuel Ramey (Don Giovanni), Philip Cokorinos (Masetto) and Ferruccio Furlanetto (Leporello).
A story of lust, revenge and ruse. In Spain, Don Giovanni, a master seducer with a never ending list of women conquered, kills the father of Donna Anna after being caught by the father in his house. Donna Anna asks her fiancé to avenge her father's death. However, Don Giovanni continues to pursue women in the neighborhood without realizing the scheme going on against him.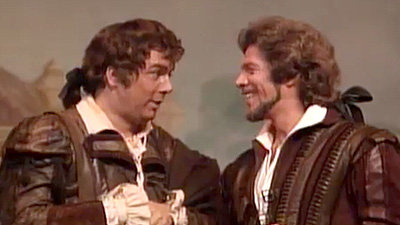 Le nozze di Figaro
Nov 11, 1998
Composer: Wolfgang Amadeus Mozart
Librettist: Lorenzo Da Ponte
Conductor: James Levine
Director: Jonathan Miller
Cast: Renée Fleming (Countess Almaviva), Susanne Mentzer (Cherubino), Dwayne Croft (Count Almaviva), Cecilia Bartoli (Susanna) and Bryn Terfel (Figaro).
A story of desire, relationships and trust. After finding out that her husband is trying to seduce her maid Susanna, the countess persuades Susanna to create a ploy against her husband in order to teach him a lesson.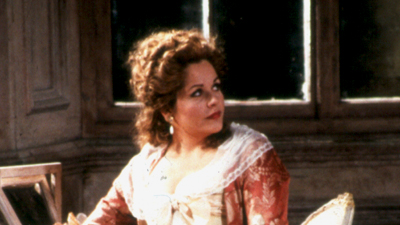 The Merry Widow
Jan 17, 2015
Composer: Franz Lehár
Librettist: Viktor Léon & Leo Stein
Conductor: Andrew David
Director: Susan Stroman
Cast: Renée Fleming (Hanna Glawari), Alex Shrader (Camille), Nathan Gunn (Danilo), Thomas Allen (Baron Zeta) and Kelli O'Hara (Valencienne)
A story of pride, love and pleasure. After realizing that his home country is nearly bankrupt, the Pontededrian ambassador hosts a ball at the embassy in Paris in hopes of trying to convince Danilo, the embassy secretary, to seduce and marry the wealthy and newly widowed Hanna Glawari in order to keep the money in the country.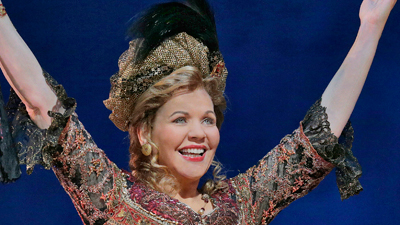 La Traviata
Dec 15, 2018
Composer: Giuseppe Verdi
Librettist: Francesco Maria Piave
Conductor: Yannick Nézet-Séguin
Director: Michael Mayer
Cast: Diana Damrau (Violetta), Quinn Kelsey (Germont) and Juan Diego Flórez (Alfredo).
A story of love, ignorance and tragedy. Violetta, a courtesan, decides to give up her way of life after falling madly in love with Alfredo. However their relationship is not welcomed and she is soon forced to make a decision on whether she should let Alfredo go.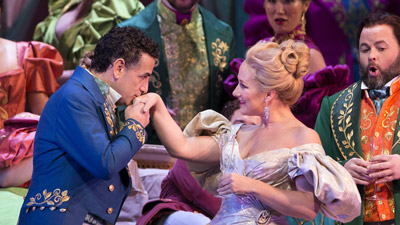 Aida
Jan 3, 1985
Composer: Giuseppe Verdi
Librettist: Antonio Ghislanzoni
Conductor: James Levine
Cast: Leontyne Price (Aida), James McCracken (Radamès), Simon Estes (Amonasro), Fiorenza Cossotto (Amneris) and John Macurdy (Ramfis).
A story of jealousy, love and duty. In Egypt, during the reign of the pharaohs, Egypt and Ethiopia are at war. Aida, the Ethopian slave of Princess Amneris, and the daughter of the king of Egypt, is in love with Radamès, the Ethopian warrior, and is forced to choose between her father and love. Princess Amenris, who is also in love with Radamès, finds out about Aida's feelings and decides to do everything in her power to get Radamès.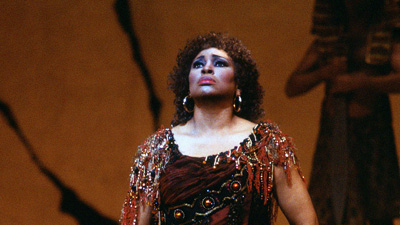 What's your favorite opera stream? Please leave a comment.